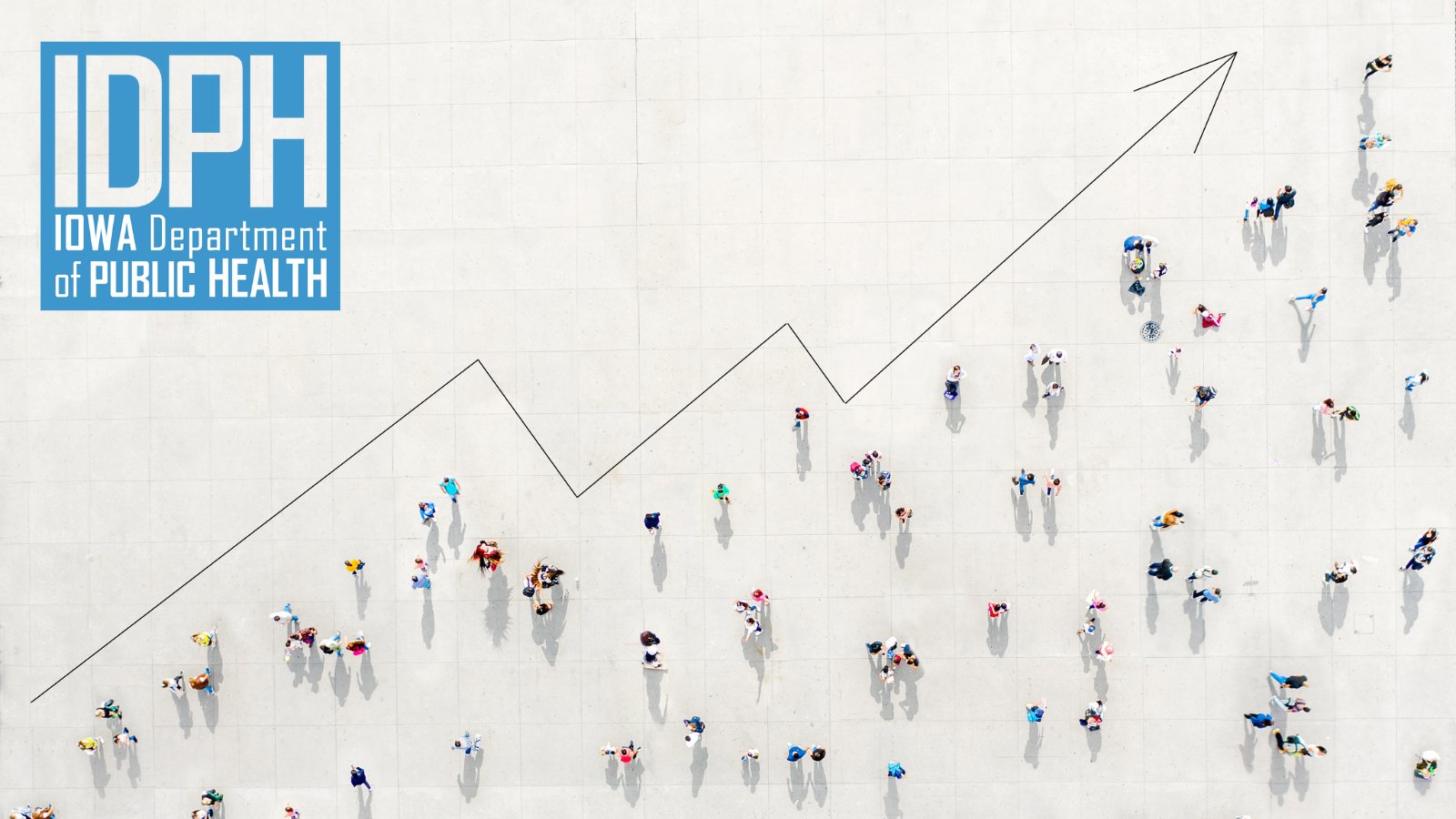 For the last five years, the Iowa Department of Public Health has tracked health trends related to the overall goal of everyone in the state living a longer, healthier, more productive life. While there have been good strides made, there is still work to be done. Here are just a few of the indicators for the top four health issues from Healthy Iowans 2017-2021. 
Obesity, Nutrition, & Physical Activity
The number of overweight adults has decreased since 2016, and the number of adults who report obesity has decreased each of the last two years. 

Parents who report that their 10-17-year-old children have obesity have decreased by 13%; however, parents who report that their 10-17-year-olds are overweight have increased by 48%. 

Fruit and vegetable consumption has increased among Iowa adults. 

Physical activity for children ages 6-11 has increased by 20%.
Mental Health, Illness, & Suicide
Despite a 28% increase in mental health providers per 100,000 Iowa residents, Iowa's rate is still seventh-lowest nationally.

Suicides have increased for all ages under 40.
Substance Abuse
Iowa had the nation's fifth-lowest opioid-related death rate in 2019; however, there has been an increase in youth illicit drug use (ages 12-17). 

Iowa had the nation's third-highest estimate of youth alcohol use (11%) and the fifth-highest percentage of adults who drink alcohol excessively (22.5%).
Tobacco/Nicotine Use
While youth smoking cigarettes has declined by 16%, there are large disparities in smoking among adults with lower incomes, disabilities, and minority groups.
Look for the complete 2021 Progress Report later this summer for more data about all of the issues included in Healthy Iowans 2017-2021. https://idph.iowa.gov/healthy-iowans/plan
In addition, for Sieda Prevention and Behavioral Health and Treatment Services please call 641-683-6747 or visit https://www.sieda.org/about-us/locations/ for a location in your county.